Overview
What do you do if you are starting target alignment, but there is no video and you are receiving the following message in the Full Swing app, Enable Network Access - Please enable Local Network Access in iOS Privacy Settings?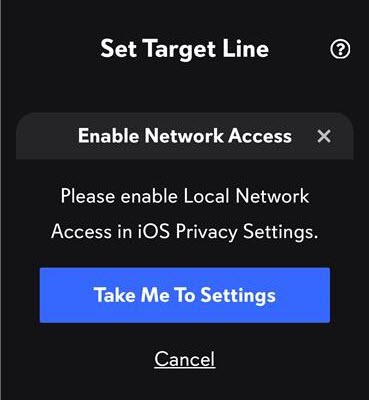 How to Fix This Issue
This error message is due to the local network being disabled on iPhone or iPad. Use the following steps to fix the issue.
Find and open the Settings app on iPhone/iPad.

From the Settings menu, tap Privacy.

Scroll down the Privacy screen, then tap Local Network.

Confirm that Full Swing is in the switched-on position. If it is not, switch it on to enable it.