Connection to Wi-Fi is required for firmware updates. When connected, any new firmware updates will automatically download and install. Wi-Fi can be configured using one of two methods:
FIRST-TIME PAIRING
When pairing with the KIT for the first time, the user is prompted to configure Wi-Fi.
On the Configure Device screen, select a familiar Wi-Fi name from the options provided.
Follow the prompts to connect and configure Wi-Fi.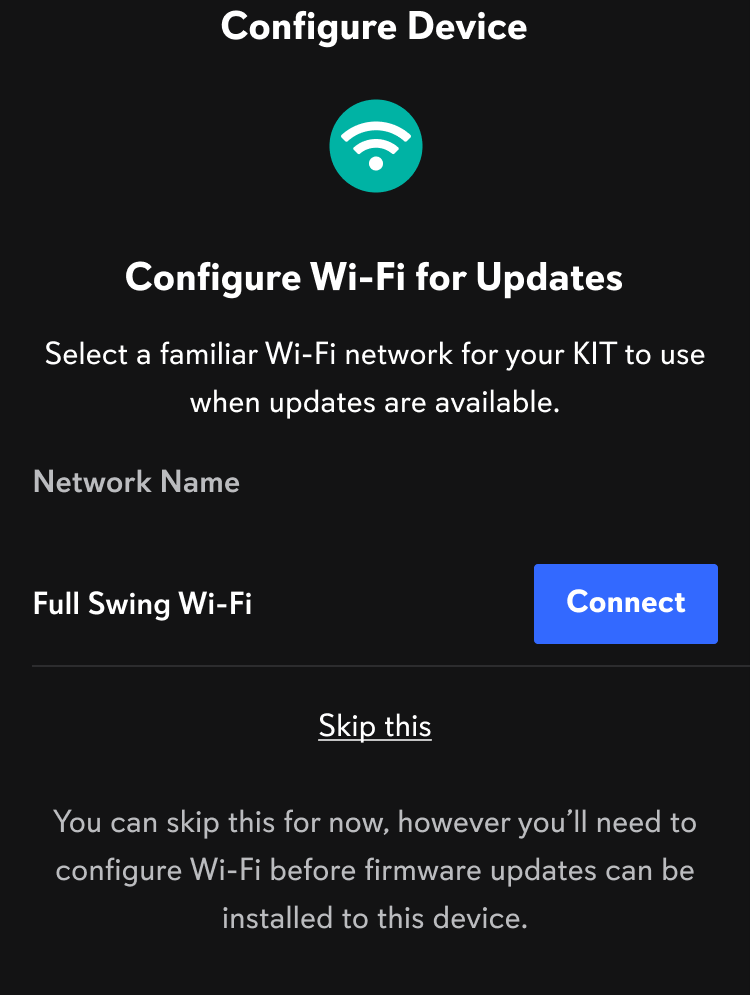 CONFIGURE AND CHANGE Wi-Fi
The Wi-Fi network can be configured or changed at any time using the following method.
Note: To modify Wi-Fi settings, the unit must be paired, and in charging mode or powered on. If the KIT does not appear on the My Devices screen, see How to Pair the KIT with iPhone or iPad.
From the Practice tab, tap the Profile icon in the upper-left corner.
Tap My Devices.
Tap the Device Name to be modified.
In the Wi-Fi Network section, tap the Configure or Change button.
Follow the prompts to modify Wi-Fi settings.